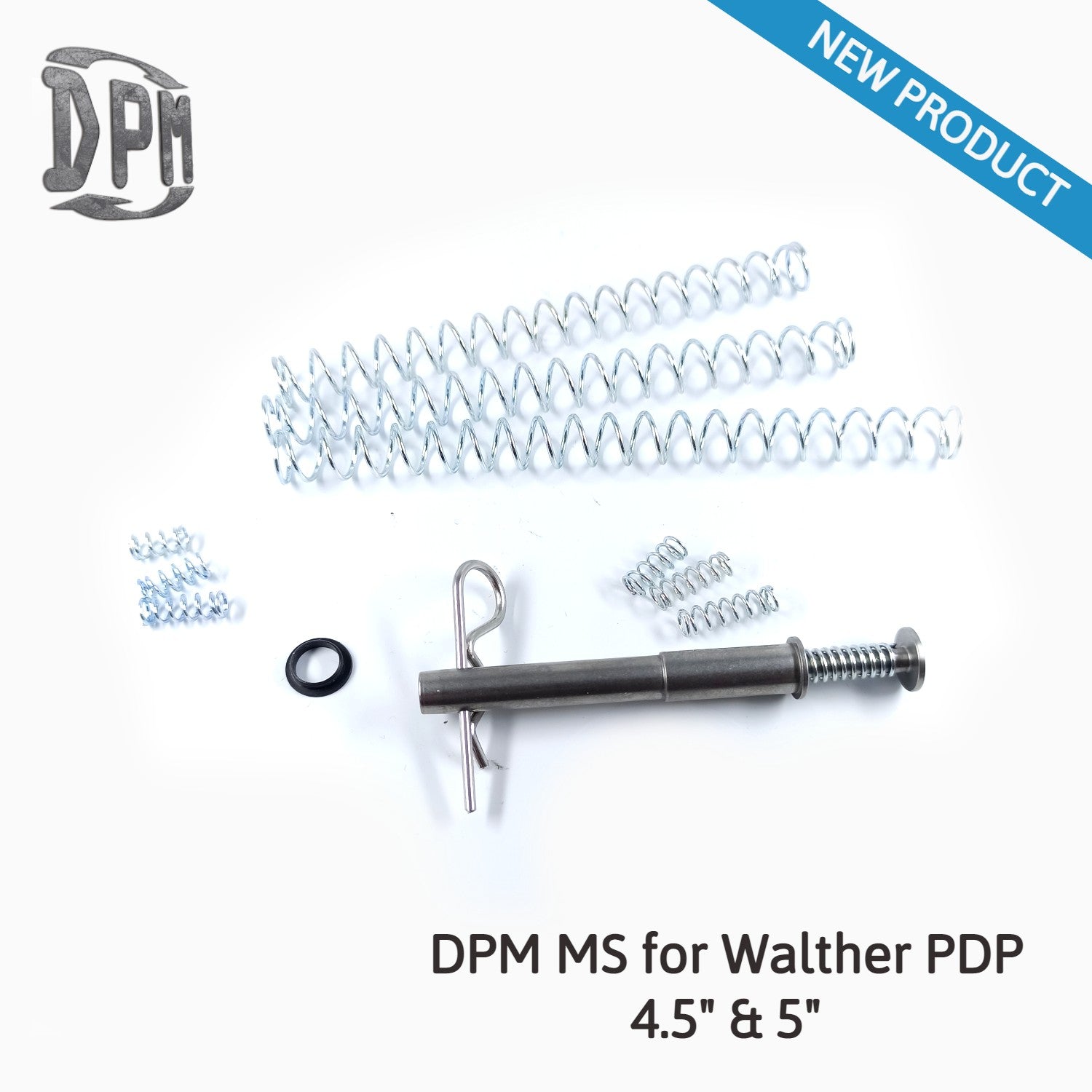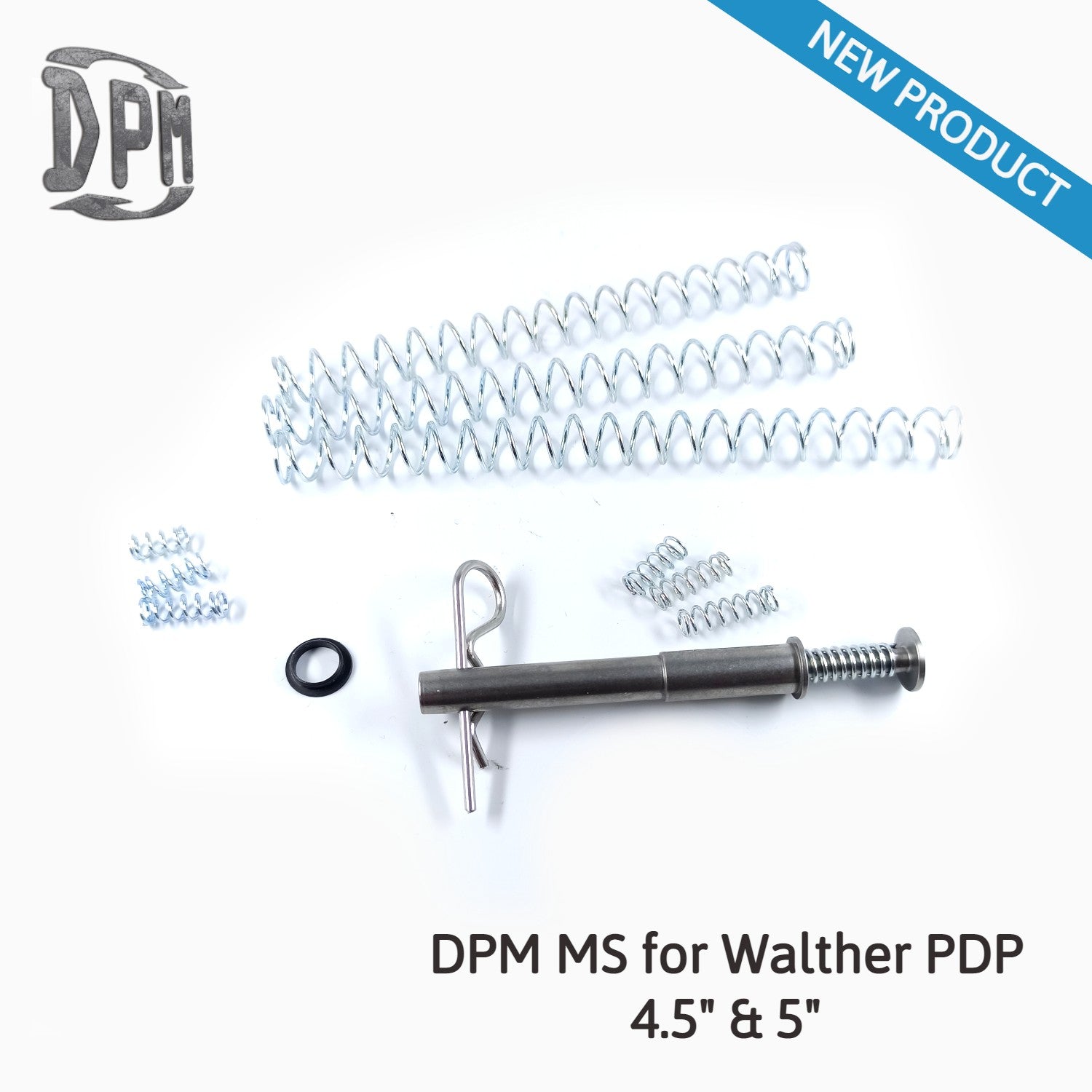 WALTHER
DPM MRS for Walther PDP 4.5″ & 5″ 18 Settings
DPM MRS for Walther PDP 4.5″ & 5″    18 settings
This DPM System works with 6 different buffer recoil springs which each one offers different spring force (forces are listed at the end of the description).
The System includes 3 external springs, 6 buffer recoil springs and 1 safety pin.
The longer spring (more coils) is stronger and has a heavier pound rating than the shorter spring.
Forces:
Soft 0.7mm
Short = 8.0 kg/ 17 lbs
Medium = 9 kg/ 20 lbs
Long = 10 kg/ 22 lbs
Hard 0.8mm
Short = 9.0 kg/ 20 lbs
Medium = 10.5 kg/ 23 lbs
Long = 11.5 kg/ 26 lbs
Suggestion: For low power (very soft ammunition) its not essential to use any of the Buffer Springs.     
In that case the System in full open position offers 7 kgs/ 15 lbs total force.
Feel free to try any possible combination of the external and buffer springs to fine tune the pistol function depending the power of the ammunition is used and according to your personal standards.
Overall Advantages
Faster follow up shots
Improved firing speed
Slide and Frame Protection
Elimination of jams
Significant recoil reduction
Better double-tap concentration
Better control and greater accuracy