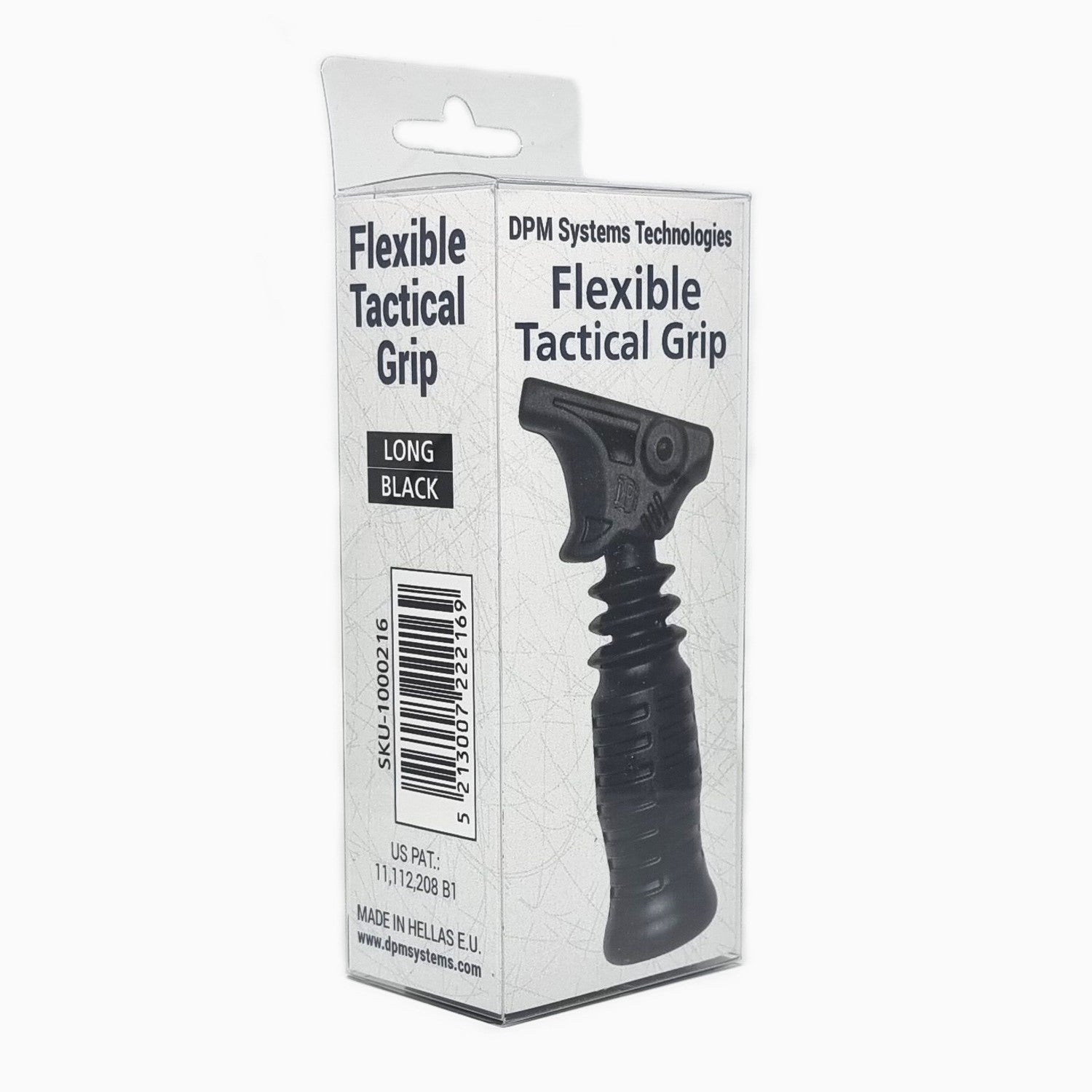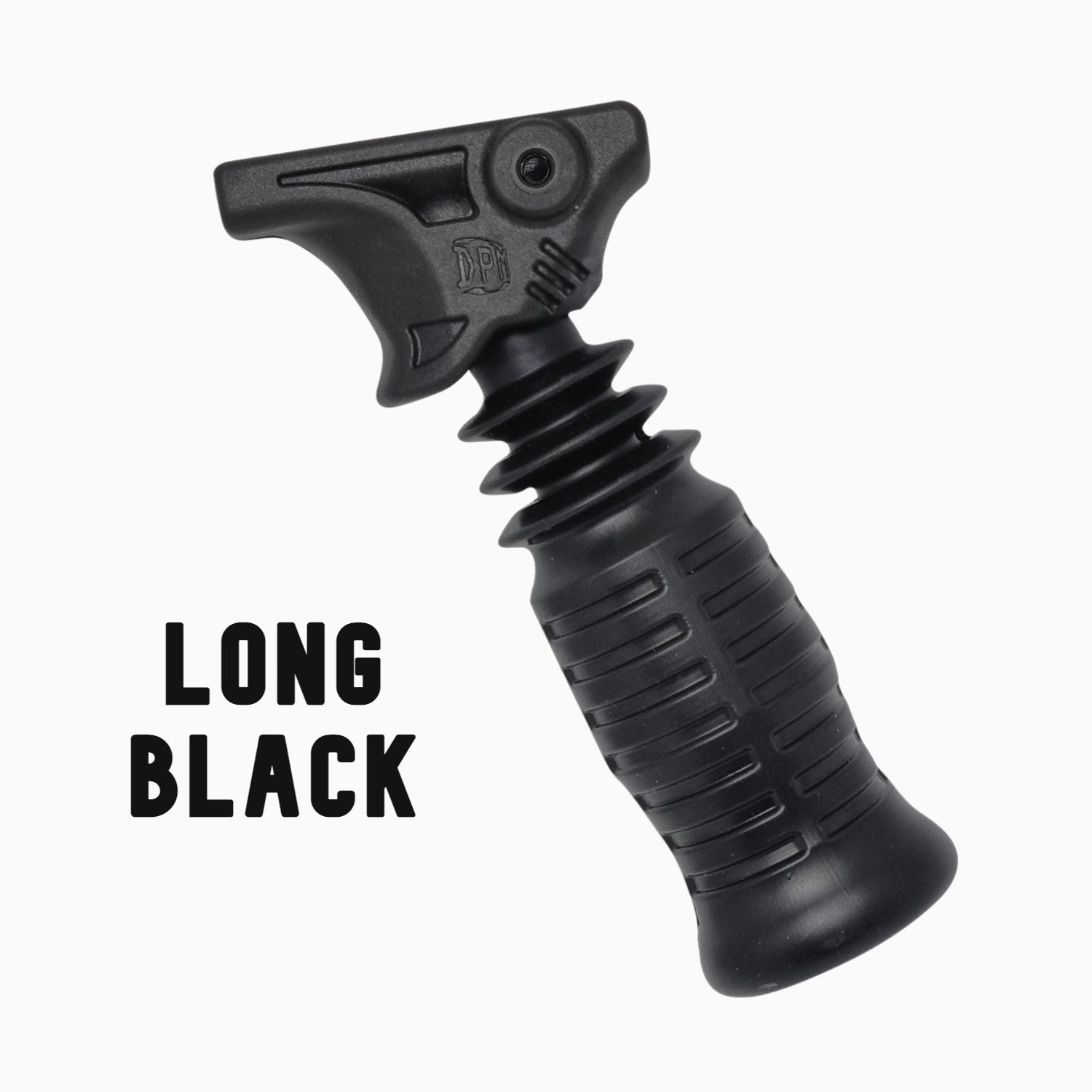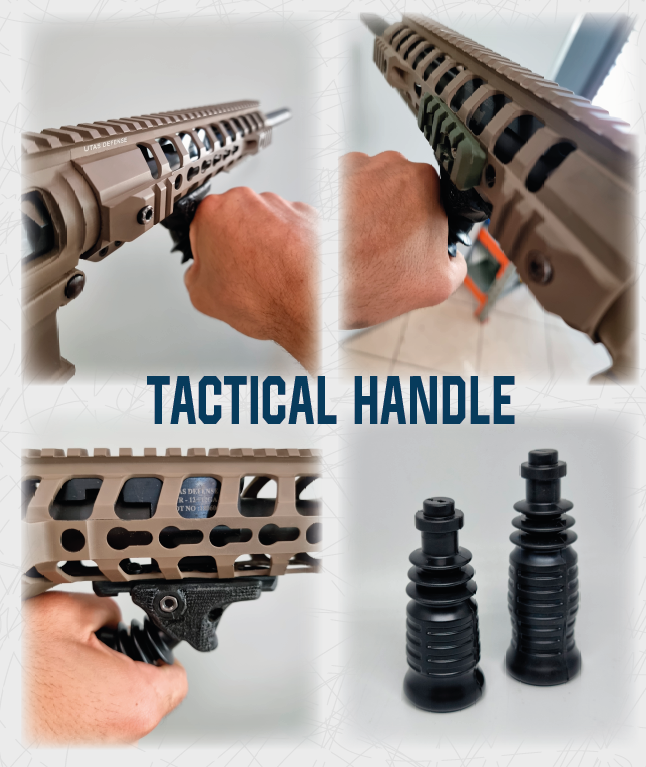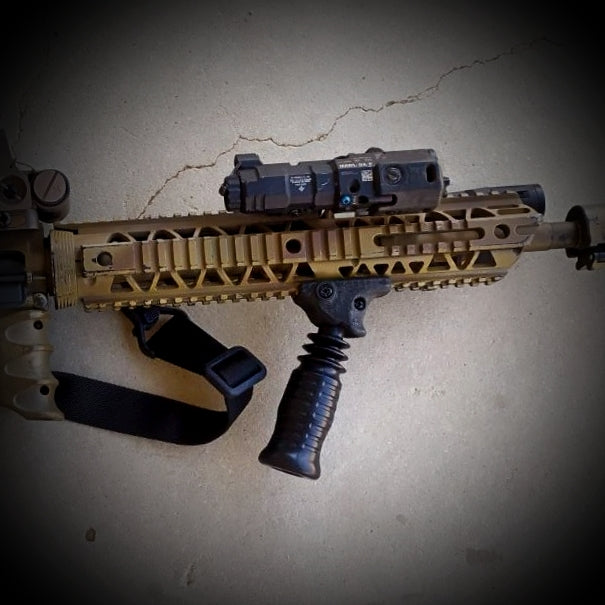 Tactical Accessories
DPM Grip Black Long – Flexible Tactical Grip BLACK
Description
The DPM grip ensures a solid point of contact with the weapon system while also being easily disengaged should a complex situation require it. The flexibility allows for a fully ambidextrous 360-degree rotation with automatic return to the original point of grip position.
ADVANTAGES
Flexible 360° degrees rotation.
Follows precisely to the point of grip.
Direct ambidextrous use and return to the original position.
Ensures user protection from injuries upon tactical use.
Due to its flexibility, it disengages easily from complex situations from the gear, environment, and vehicles (slings, belts, backpacks, branches, ropes, etc.).
Unbreakable due to the elastic material of the grip, insures also that doesn't unlock from the rail upon a violent side brake.