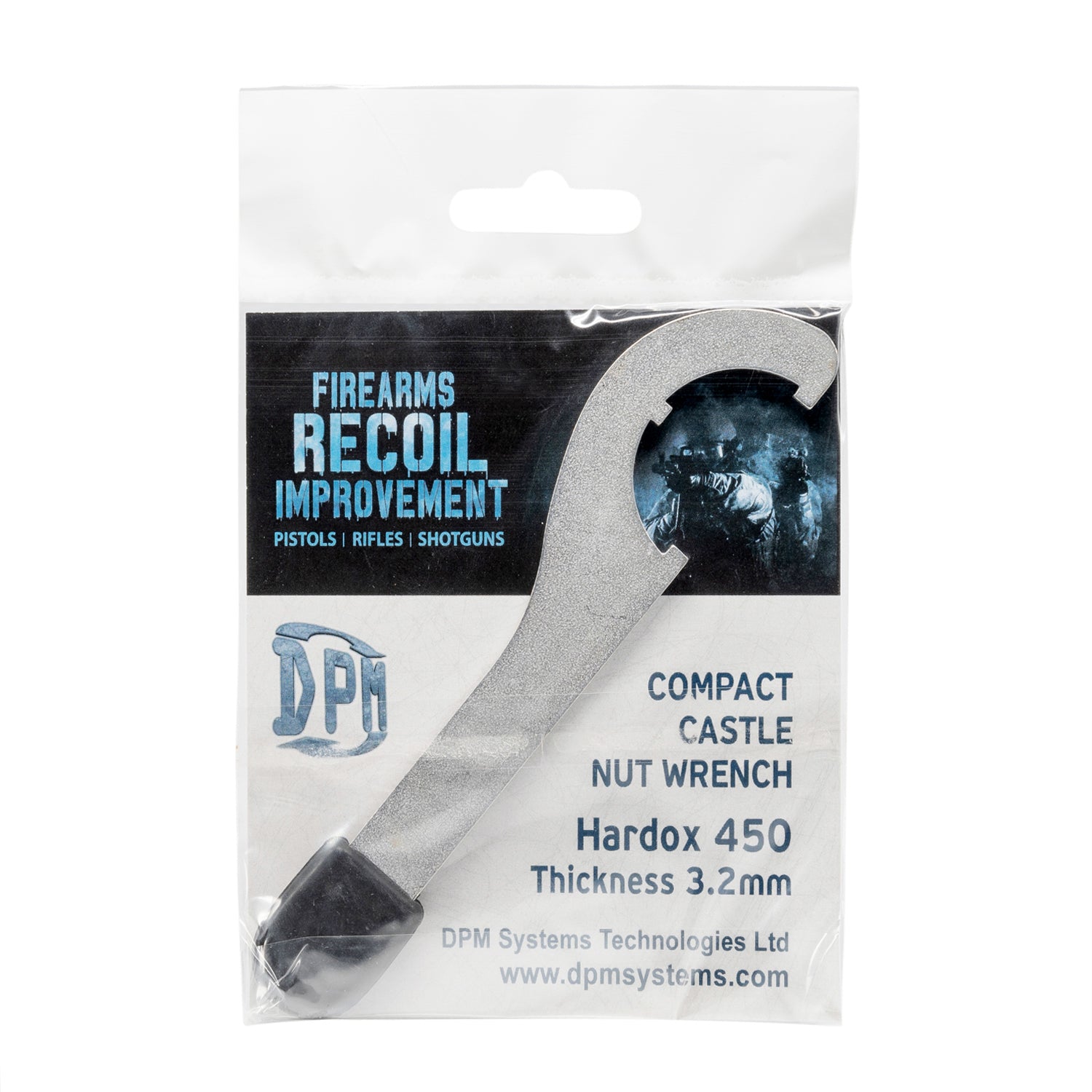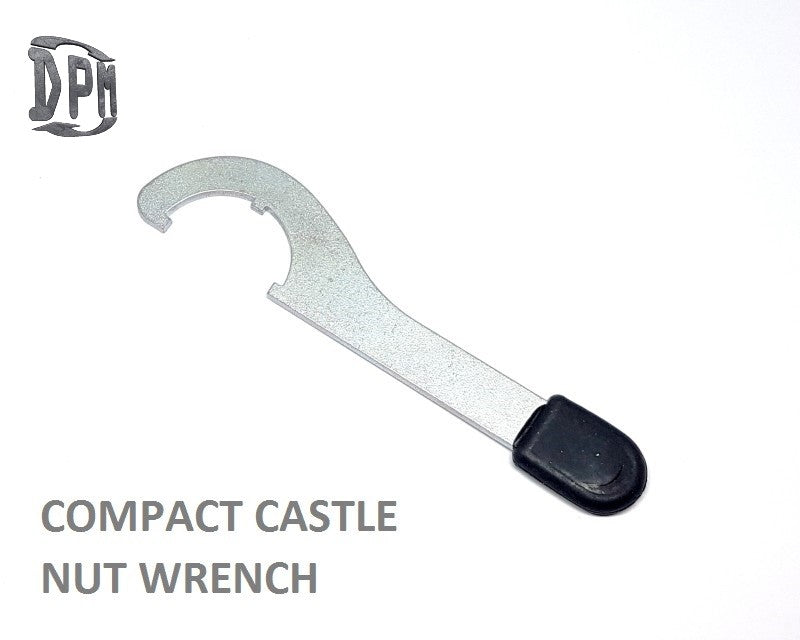 M-16/AR-15
Compact Castle Nut Wrench for AR-15 & M-16
DPM Compact Castle Nut Wrench for AR-15 & M-16
The DPM Compact Castle Nut Wrench is made from Hardox 450 with 3.2mm thickness. Wrench's use is for secure and stable tightening the nuts of the rifle's tube.
As always, DPM products are designed and developed with users' safety as a priority. Exceptional manufacturing and engineering using high-end materials.
Overall Advantages
Quick detach.
Smaller and lighter than any other adjustable wrench.
Must have in armorer's toolkit.