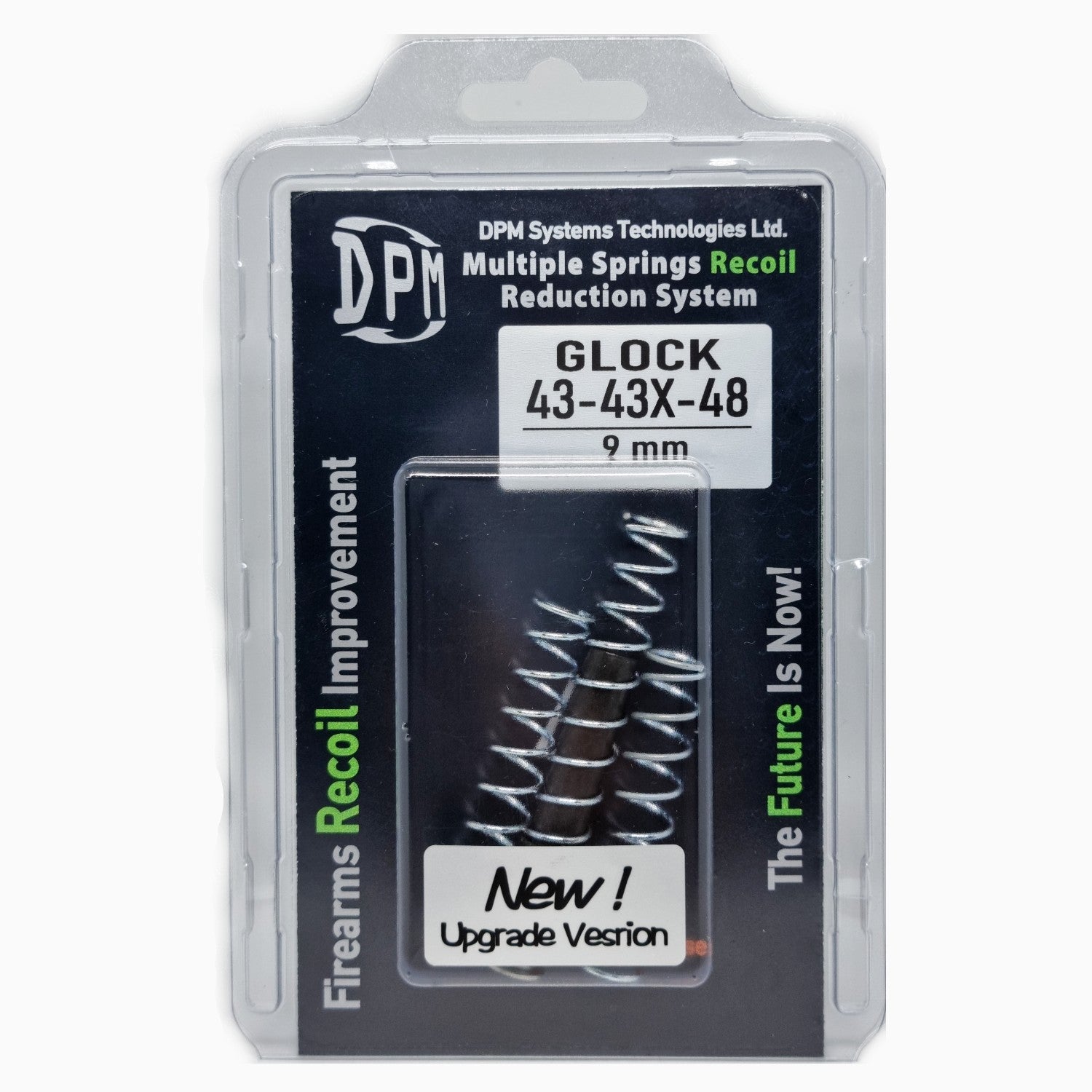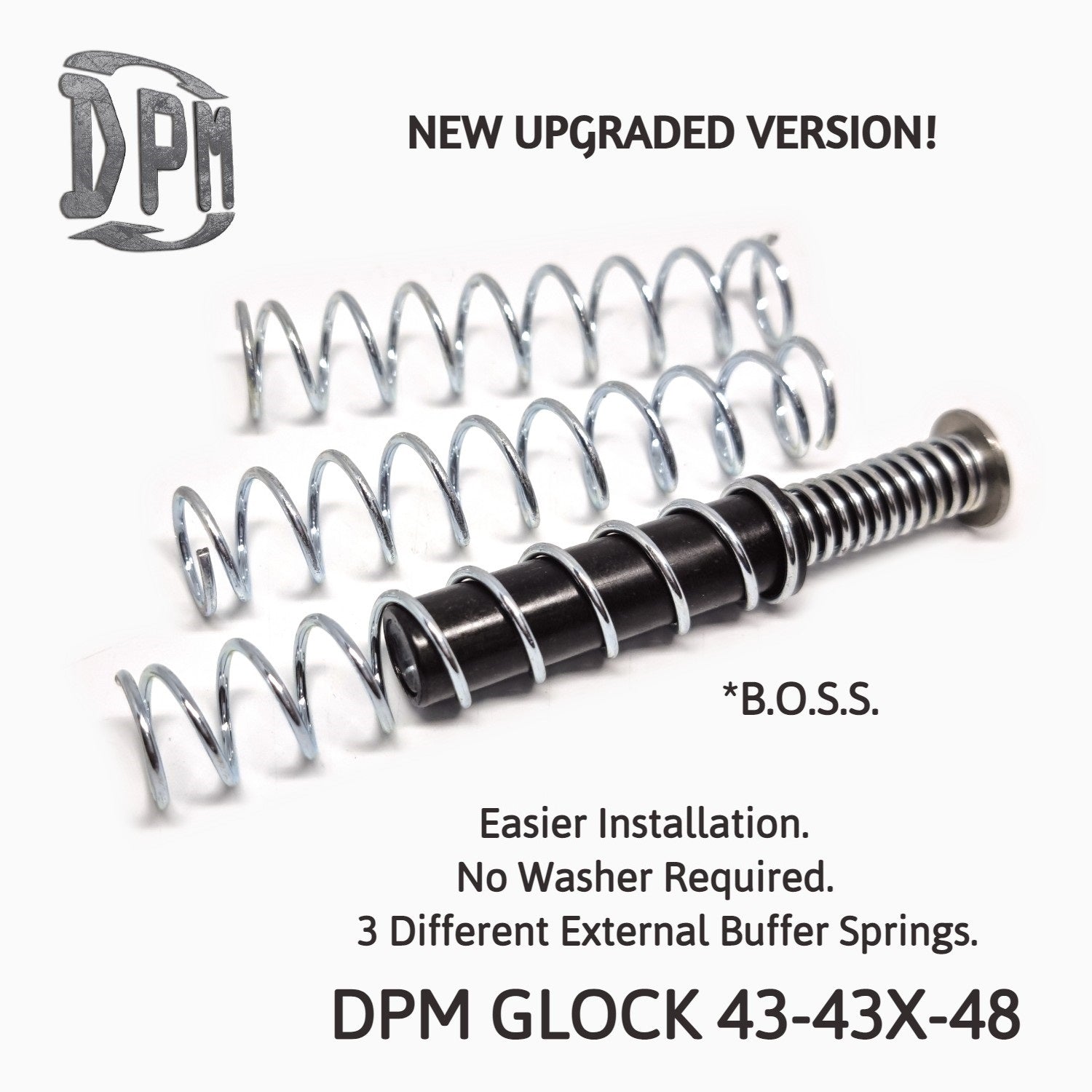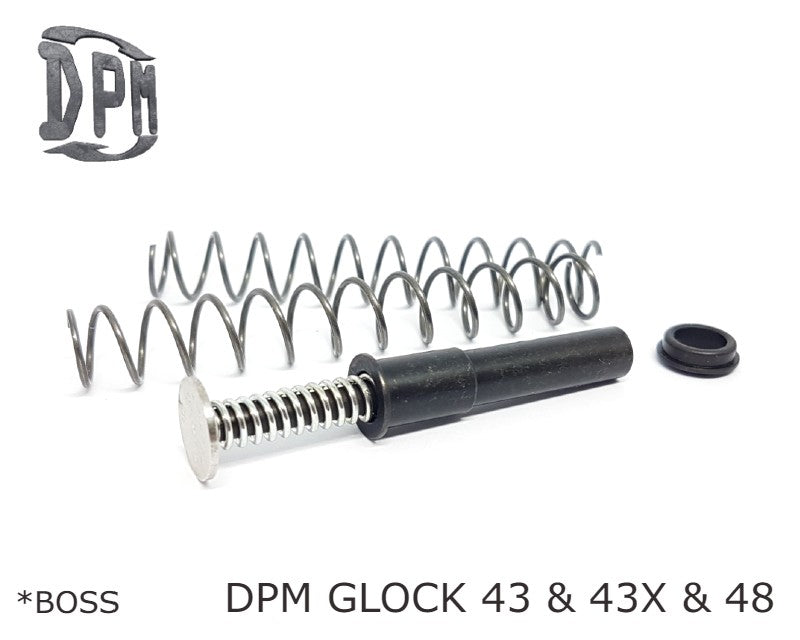 GLOCK
Glock 43 – 43X & 48 *B.O.S.S NEW
DPM MRS for Glock 43 – 43X & 48 New version!
This Mechanical Recoil Reduction System works due to the multi-spring intricate rod and controls the functionality of the pistol. Included with the package are 3 different external buffer springs that offer 3 different power combinations!
The external springs are different in length and strength, so the shooter can fine-tune the pistol on the opening and locking positions (slide on the battery) according to his/her personal standards.
Power Rates
Slide on the battery (idle position):  Short: 3.6kgs/7.9Lbs  Medium: 3.9kgs/8.5Lbs Long: 4.2kgs/9.25Lbs
Slide full open position (approx.):  Short: 6.5kgs/14.3Lbs Medium: 7.5kgs/16.5Lbs Long: 8.5kgs/18.7Lbs
Overall Advantages
Faster follow up shots

Improved firing speed

Slide and frame protection

Elimination of jams

Significant recoil reduction

Better double-tap concentration

Better control and greater accuracy