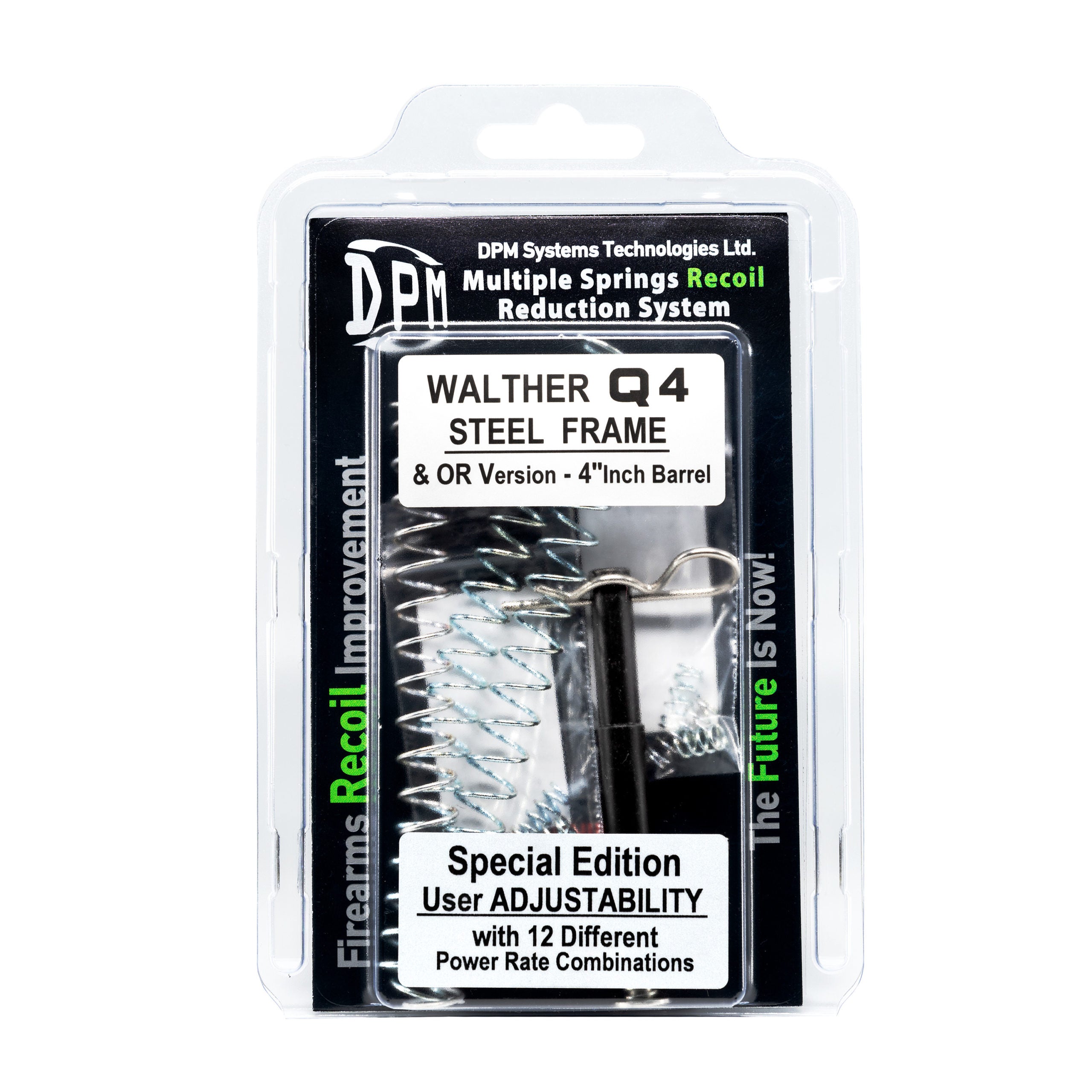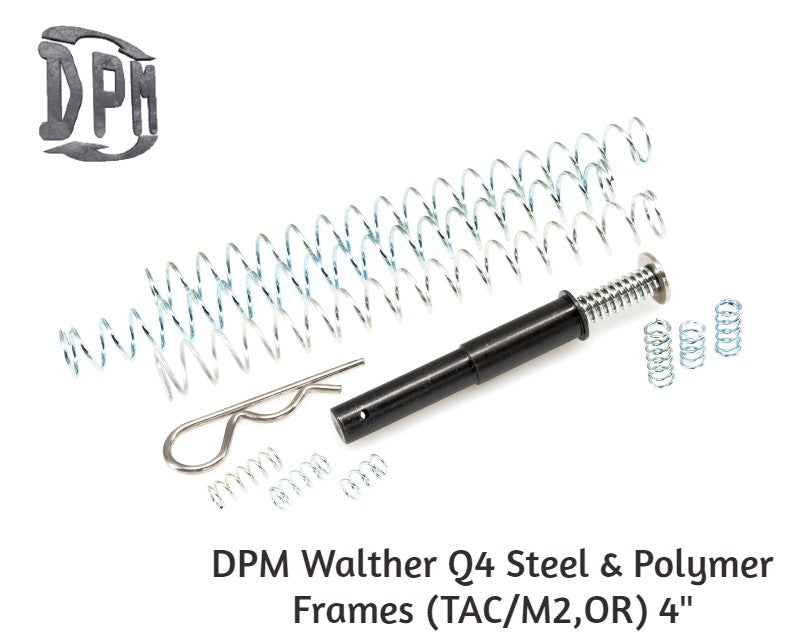 WALTHER
Walther Q4 Steel & OR version - 4″ Barrel
DPM Mechanical Recoil Reduction System Walther Q4 Steel & Polymer Frames (TAC/M2, OR) 4″ Barrel Open
This DPM System works with six different buffer recoil springs which each one offers a different spring force (Forces are listed at the end of the description).
The System is included with 3 external springs, 6 recoil springs, and a safety pin.
The longer spring (more coils) is stronger and has a heavier pound rating than the shorter spring.
Feel free to try any possible combination of the external and buffer springs to fine-tune the pistol function depending on the power of the ammunition is used and according to your personal standards.
ATTENTION: Read installation instructions before use.
Forces:
Buffer Spring: 0.7mm Soft                                                
Short:        8.0 kg/ 17 lbs
Medium:  9 kg/ 19.8 lbs
Long:        10 kg/ 22 lbs
Buffer Spring: 0.8mm Strong
Short:          9.0 kg/ 20 lbs
Medium:   10.5 kg/ 23 lbs
Long:          11.5 kg/ 26 lbs
Overall Advantages
Faster follow up shots
Improved firing speed
Slide and frame protection
Elimination of jams
Significant recoil reduction
Better double-tap concentration
Better control and greater accuracy