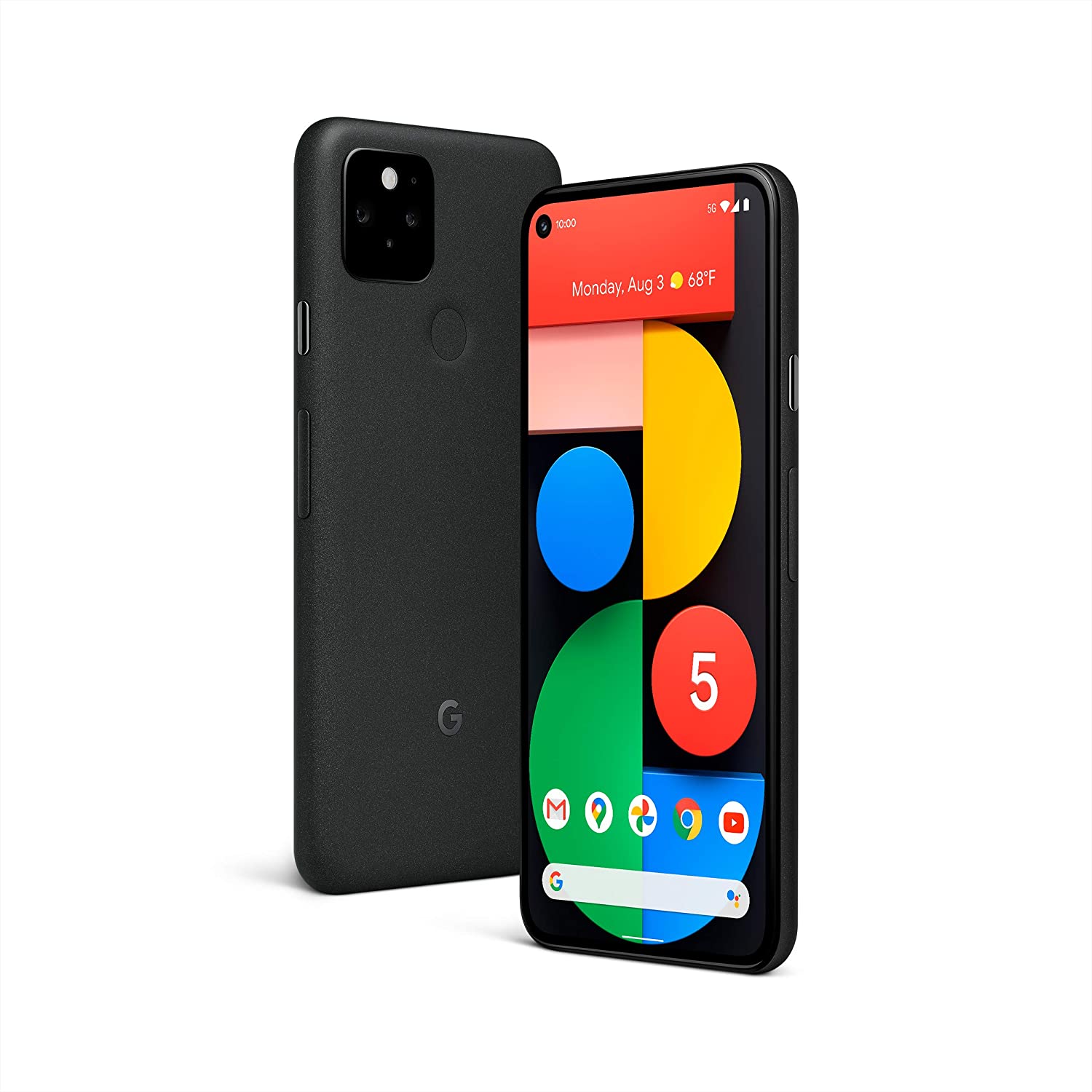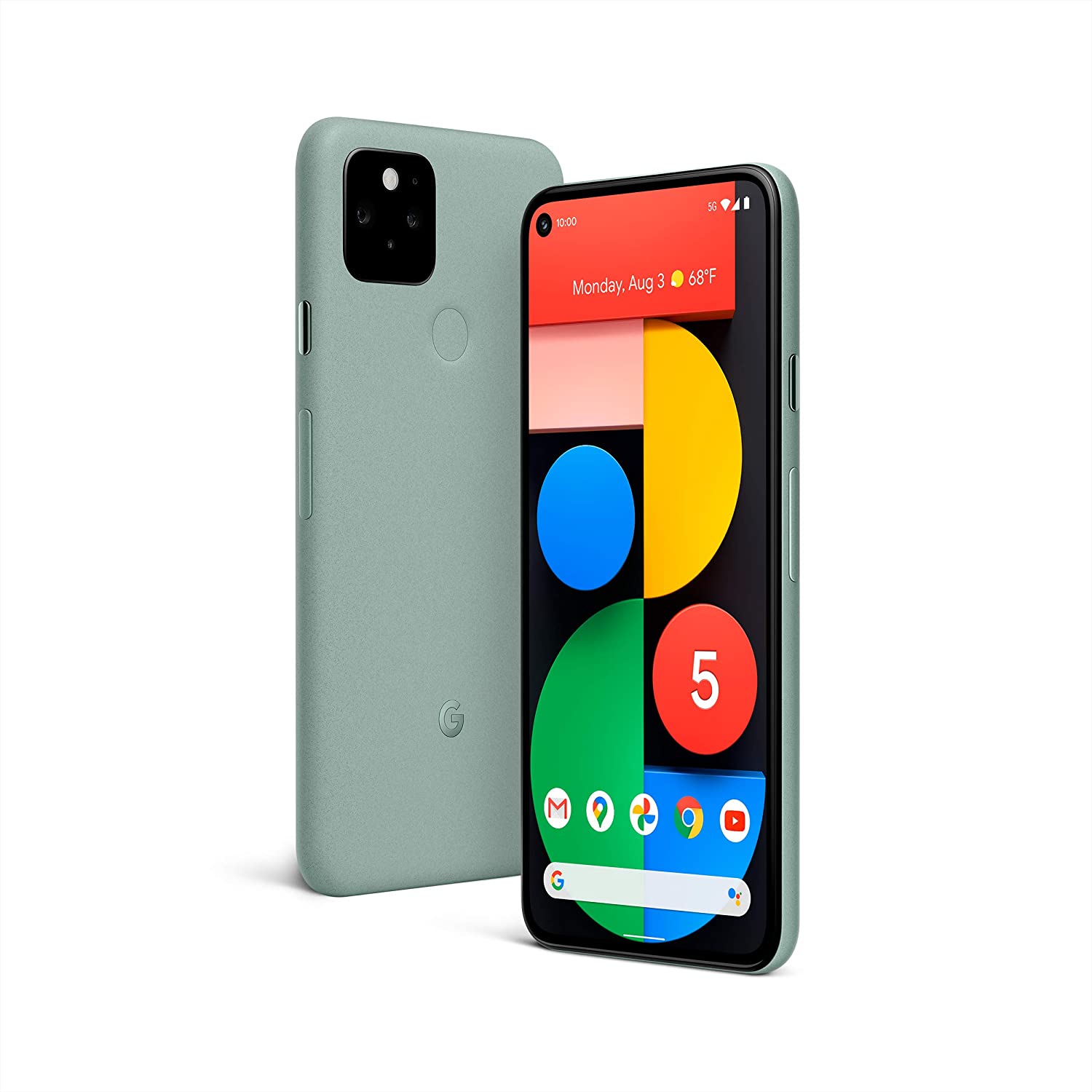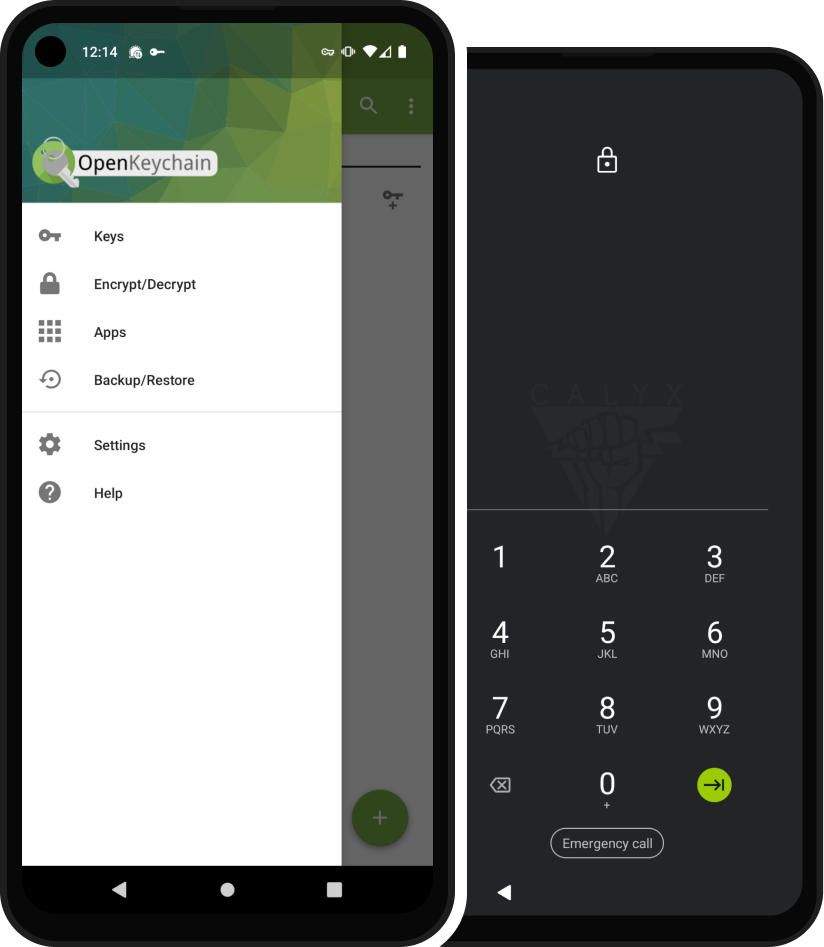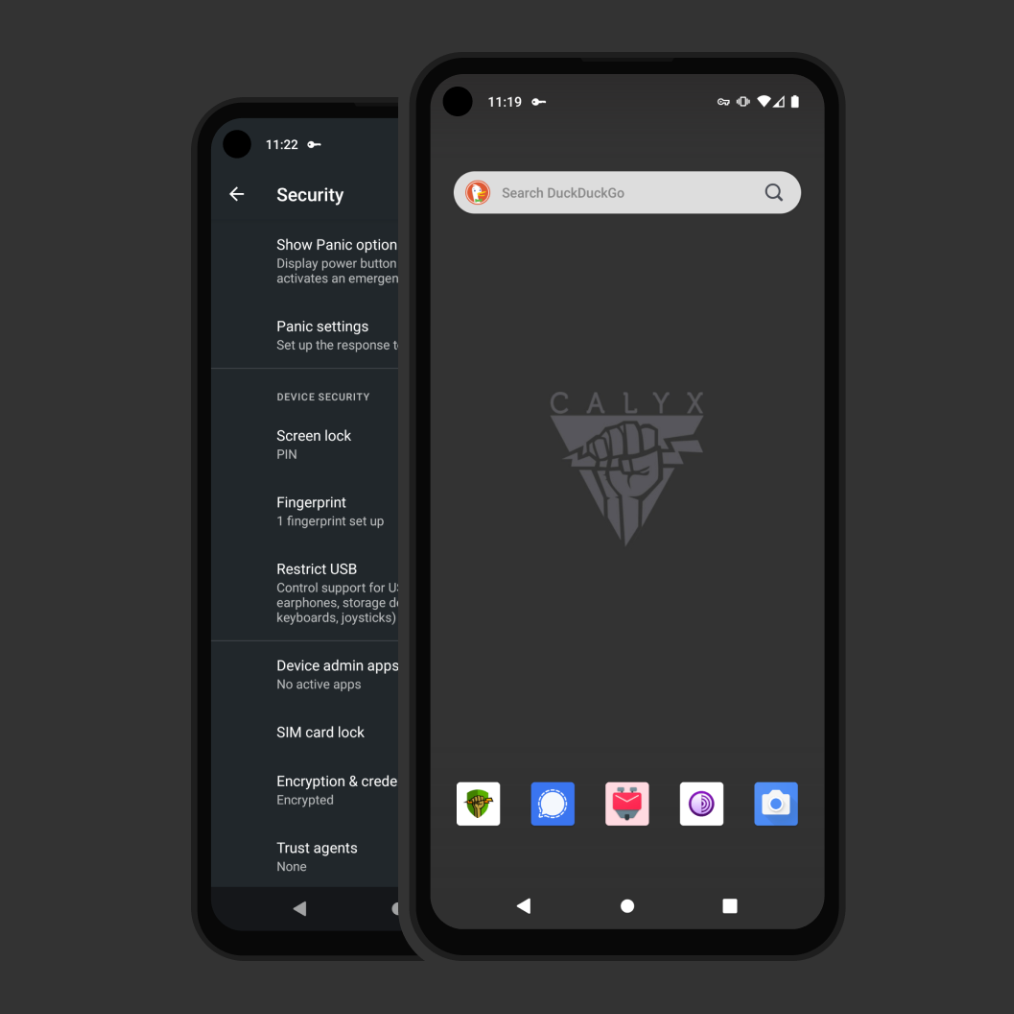 Range Tough LLC
Google Pixel 5 - 5G Android Phone - Water Resistant - Completely Unlocked Smartphone with Night Sight and Ultra-wide Lens. Or Google Pixel 5 with CalyxOS
Google Pixel 5 - 5G Android Phone - Water Resistant - Unlocked Smartphone with Night Sight and Ultra-wide Lens
A new, unlocked Android phone gives you the flexibility to change carriers and choose your own data plan; an unlocked smartphone works with T-Mobile, Sprint, AT&T, Verizon, and other major carriers

5G capable smartphone gives you an extra boost of speed so you can download a movie in seconds, [3] enjoy smooth streaming in ultra-clear HD, play games at home and on the go, [4] and even share your 5G speed with friends 

Charge your cell phone wirelessly [6] or use it to wirelessly charge other Qi-certified devices 

The all-day battery can last up to 48 hours with Extreme Battery Saver

Your phone will automatically receive the latest OS and security updates for at least 3 years; the custom-made Titan M chip helps secure the operating system and sensitive data, like passwords

Take vibrant photos on your phone even in the dark with Night Sight, bring studio-quality light to your pictures of people with Portrait Light, and get more scenery and people in the shot with the rear-facing ultrawide lens

Pixel 5 is a water-resistant smartphone; the metal unibody can handle being submerged in 1.5 meters of freshwater for 30 minutes
With Call Screen, Google Assistant filters out detected spammers without interrupting you and provide helpful information about callers, you don't recognize before you answer your phone 

With HD Google Duo screen sharing, you can read articles, watch live sports, and video chat with friends and family 

Please refer to the product description section below for all applicable legal disclaimers denoted by the bracketed numbers in the preceding bullet points 
- For CalyxOS Version Please Select the CalyxOS version In Cart -
Please allow for 3-5 extra business days before shipping as we flash and test every device before shipping 
Secure Networking
Datura Firewall gives you fine-grained control over network access for all of your apps.
Tethered network devices (USB or Wi-Fi) can use the phone's VPN or Tor.
Cloudflare DNS is available as a Private DNS provider.
Limitless Functionality
microG replaces some functions of Google Play Services while maintaining much more anonymity and privacy. Completely Optional.
Mozilla Location Services (and Dejavu) are available as default location services.
Nominatim is available as the default geocoding service.
Device Security
Automatic monthly over-the-air security updates.
Ability to turn off Wi-Fi and Bluetooth when not being used.
Verified Boot ensures that the operating system has not been modified.
Block unknown USB devices.
Trusted Agent
Privacy settings let you see what apps are requesting which permissions
Panic button functionality lets a user uninstall apps and more.
Sensitive Numbers privacy. Calls to numbers for helplines such as domestic violence, child abuse, and suicide hotlines are not recorded in the call log.
Access these numbers in the Helplines Dialer entry.
Secure Backup
Automatic backups (once configured) of your apps.
Backup your files to a USB drive or Nextcloud
Client-side encryption protects all of your backed-up data.
Private Dialer
Directly make an encrypted call using Signal or WhatsApp from the Dialer.
Learn about the privacy impacts of different channels of communication.
Speak Freely
Speak freely with Signal video, calling, and texting.
eSIM and dual-sim support are supported by the hardware.
OpenPGP encrypted email support using OpenKeychain and K-9 Email client
Browse without Censorship
DuckDuckGo Browser is the default web browser and search engine, which blocks ads and trackers.
Use Tor Browser to browse the internet without being tracked.
Your Favorite Apps
Get free and open source apps from F-Droid.
Use Aurora Store to install from the Google Play catalogue anonymously.
Strong Authentication
Scramble lock screen PIN
Securely manage your encryption keys with OpenKeychain.