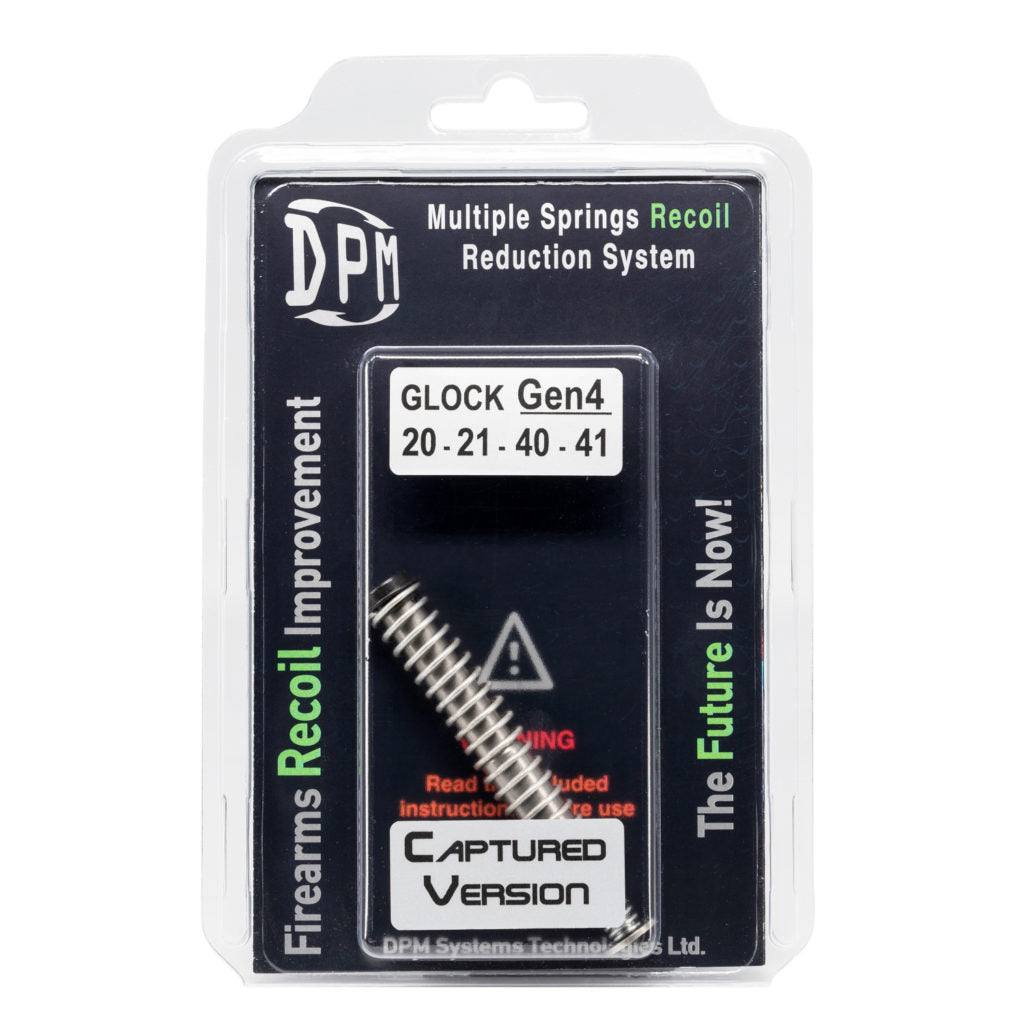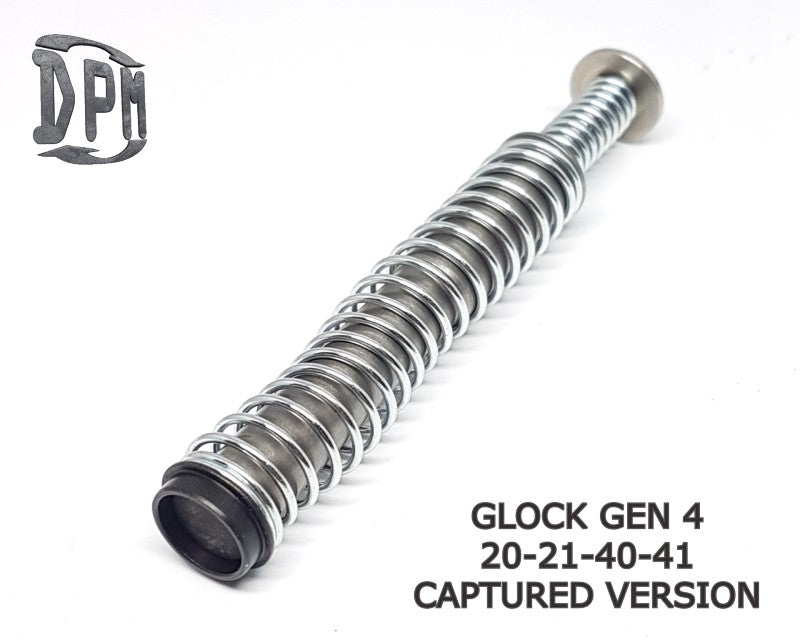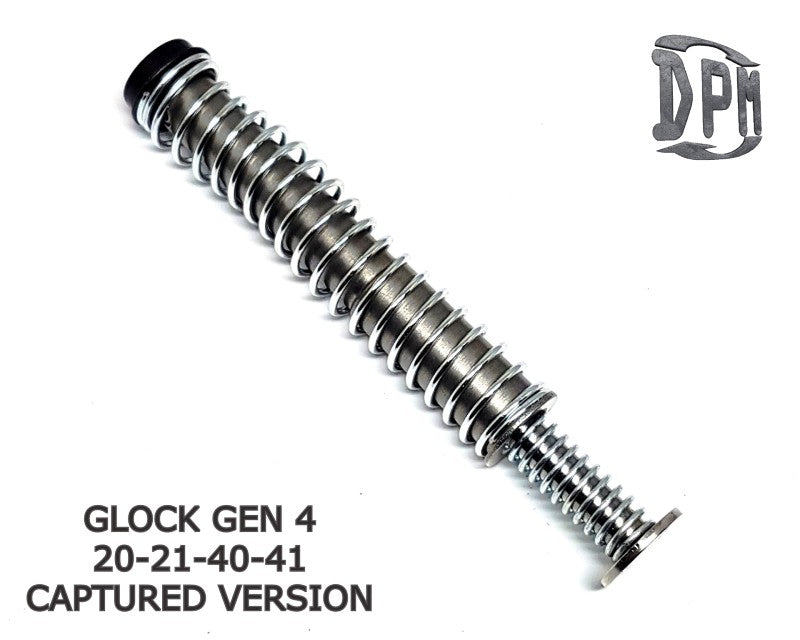 GLOCK
GLOCK GEN 4 20-21-40-41 SF Captured
DPM MRS for Glock 20-21-41-41sf  Gen 4 Captured Version
This DPM Mechanical  Recoil System functions due to the multi spring intricate rod (3 springs). This system offers almost double force at the end of full open position of the slide, compared to the factory OEM spring, and provides additional force that stops the violent rams on the frame.
From the above effect, the slide stops smoothly on the frame and offers less recoil.
Further, the moving parts of the pistol are protected, offering longer life to the pistol.
Finally, the design of the DPM Captured Version makes it easy to install on the frame.
Power Rates
Slide on the battery (idle position): 13Lbs
Slide full open position: 27Lbs (approx.)
Overall Advantages
Faster follow up shots
Improved firing speed
Slide and frame protection
Elimination of jams
Significant recoil reduction
Better double-tap concentration
Better control and greater accuracy