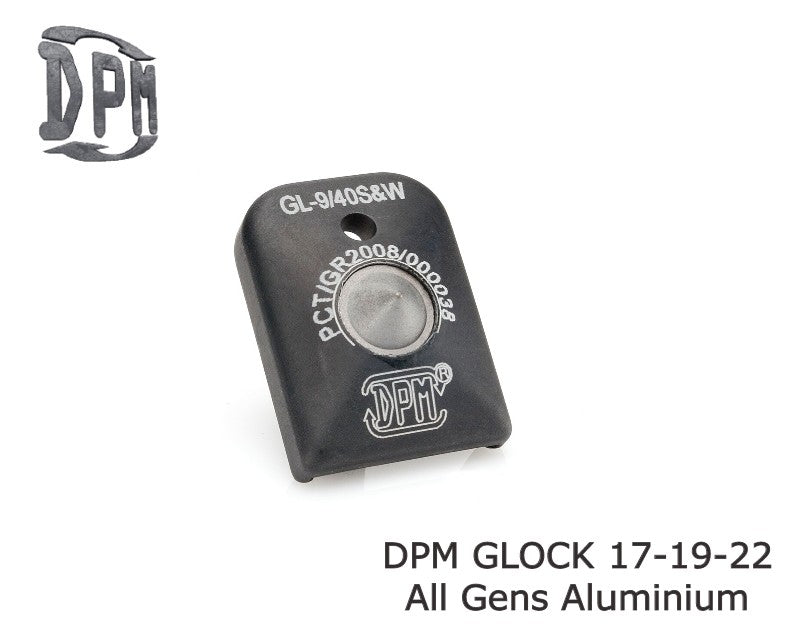 GLOCK
Glock 17-19-22 Aluminium
DPM Magazine Floorplate – Glass Breaker
Transform Your Magazine Into Convenient Car Glass Breaker 
When a handgun contains a magazine with the DPM floorplate with the incorporated carbide tip, the handgun itself can also be used as a hammerlike tool for the breakage of glass panes without disrupting the overall function of the handgun.
Tactical & Rescue Use

Professional Effectiveness

Your Glass Breaker is Always Within Reach

A Necessary Tool for Everyone
Aluminum Version

Machined from aviation-grade anodized aluminium.

Black hard anodise coating.

Carbide Tip Grade K-10 special for impact.